In summer, we let down our hair and show a lot more skin. Protecting our hair and skin from sun, surf and sand is essential if we want to look our best. And of course we do.
That means soft, shining tresses and luminous skin that looks as if it has been kissed by the sun—but without the harmful UV rays. Mother Nature's helpers include bronzers, sunscreens, brighteners, conditioners and makeup in sweet summery colors. So when you're packing for the beach, preparing a getaway to the mountains or simply heading out to the garden, reach for products that will help keep your hair and skin as lovely as a summer's day.
Celavive Hydrating Eye Essence features peptides and avocado oil, apricot fruit extract and ginkgo biloba to lessen appearance of puffiness, dark circles and fine lines around the eyes.
celavive.com, $46.20
This tea-based formula in Pai-Shau's Supreme Revitalizing Mask feels weightless but actually amps up the volume in hair while adding shine. High-performance cationic polymers infuse moisture into sun-stressed hair, with an added bonus: an anti-static barrier. Work through clean, wet hair, leave in for 5-15 minutes, rinse, and hit the beach.
pai-shau.com, $43
Whether you're surfing, water skiing or lounging in the pool, Waxhead Tinted Zinc Oxide Sunscreen Stick provides 80 minutes of water-resistant protection. Free of toxins and petrochemicals, it's safe for babies, too. Waxhead is even tinted with cocoa powder for impromptu makeup touchups.
gowaxhead.com, $29.99
When the days are steamy, choose nail polish that is creamy and dreamy. Dermelect Peptide-Infused Nail Color is a quick-drying, high-gloss lacquer that strengthens nails, protects against UV rays and resists chipping. The polish comes in an array of summery shades, including Sugarhill, a soft white reminiscent of seashells.
dermelect.com, $14
Can an apple a day keep sun spots away? Juice Beauty Green Apple Brightening Emulsion is designed to brighten skin and reduce sun spots with malic acid, obtained from organic green apples. An antioxidant cocktail of alpha lipoic acid, Vitamin C and other ingredients is designed to even skin tone. Olive-derived squalane, omega-rich organic jojoba and avocado oils provide intense hydration. juicebeauty.com, $48
Zinc is one of most effective ingredients in blocking harmful rays from the sun, yet few products on the market contain it. Block Island Natural Face Moisturizer harnesses clear zinc to prevent sun damage and premature aging with an SPF of 30. It's also a moisturizer that keeps skin fresh and hydrated with the antioxidant vitamin E.
blockislandorganics.com, $27.99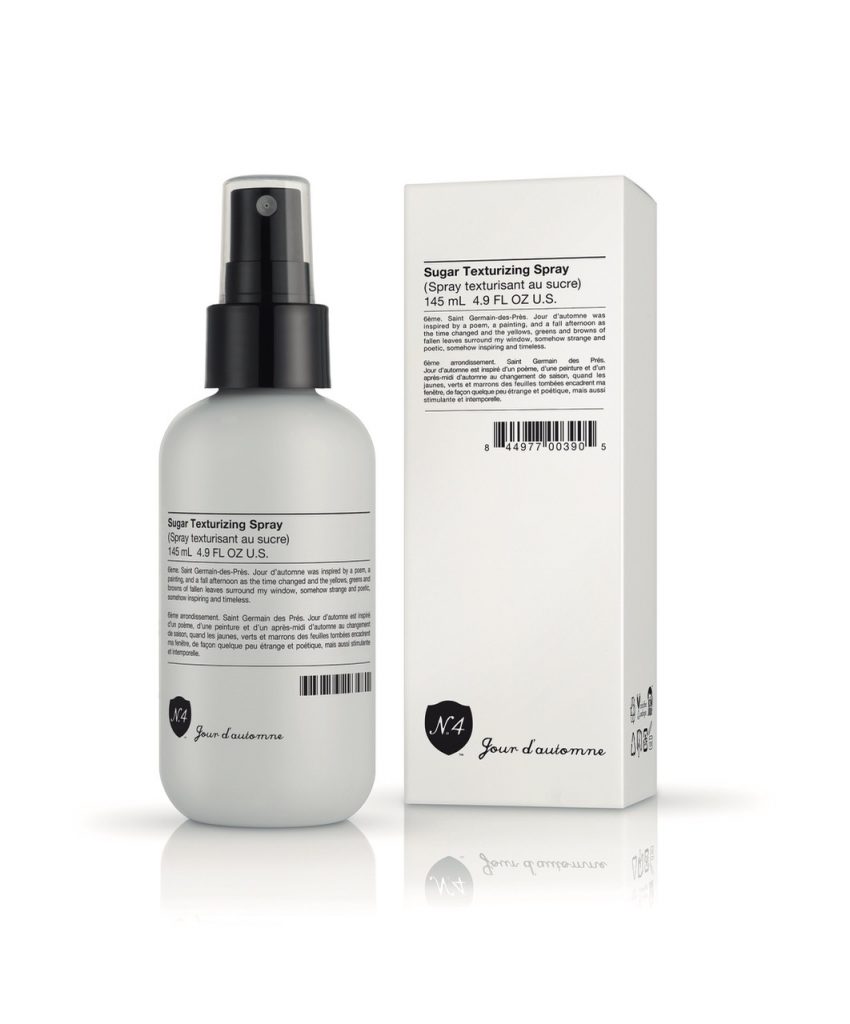 Sugar is sweeter than salt, especially for hair after a swim in the ocean. Number 4 Sugar Texturizing Spray is a treat for tresses, creating soft, beach-inspired waves with a combination of sugar and flexible styling ingredients formulated to keep humidity at bay. It can be used on either wet or dry hair. Spray, squish and sail on to your next adventure.
number4hair.com, $22
Aleavia Lavender Enzymatic Body Cleanse is a moisture-rich blend of natural ingredients from the earth and ocean, including pure lavender oil, Acadian sea kelp and coconut oil. This plant-based prebiotic biostimulant nurtures healthy microbes to restore skin's natural balance.
aleavia.com, $19.99
Summer in the city is especially hard on skin. Swiss-based Luzern La Defense Urban Protect Detox Masque calms the skin while deep cleaning impurities caused by urban debris and pollution. The hydrating properties of the mask reduce inflammation, while amino acids promote elasticity. Antioxidants help to counteract the damaging effects of ozone exposure.
luzernlabs.com, $75
Get a soft tan without the sun—and without an orange tint or streaking. Brittanie's Thyme Sunless Tanning Lotion blends coconut milk, organic aloe juice, grapeseed oil, hemp-seed oil and Shea butter. It's also packed with antioxidant vitamins A, B, C, D and E, and fatty acids to moisturize and protect skin.
brittaniesthyme.com, $27.95
Christina Choi Luxe Cream Crayon is a lipstick and liner in one, with no sharpening required. It protects against environmental damage with antioxidant vitamins C and E, and moisturizes with Shea and cocoa butters. Sandy Beach is a sophisticated nude with a soft hint of pink and a creamy demi-matte finish.
christinachoicosmetics.com, $23
Shall I compare thee to a summer's day? Get a shimmering tan rabbit quick with Rouge Bunny Rouge Bronzing Glow Liquid. The luminous, transparent bronzing elixir enhances the skin with a blend of hyaluronic acid, vitamin E and jojoba oil to create the illusion of a soft summer tan on your face or your body.
rougebunnyrouge.com, $72
After a long, hard day, skin needs a rest. Think of Pur Attitude Advanced Cell Renewal Night Crème as beauty sleep. Say goodnight to the aging effects of the elements with time-released bio-advanced peptide technology that feeds the skin at the cellular level to promote elasticity. Fermented, nutrient-rich oils plump up fine lines.
purattitude.com, $59