Relax into the month of July by attending the Lewes Historical Society Summer Craft Fair on Saturday, July 10 at the Historical Complex at Second and Shipcarpenter streets, just one block from downtown Lewes. From 9am until 4pm with a $5 admission fee, view, purchase, and enjoy the creations of new and returning artists from across Delmarva and the tri-state area.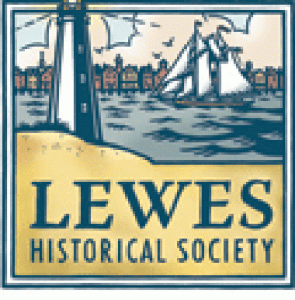 The craft show features awarding-winning basket weaver, Beatrice 'Bea" Whitehead, who constructs her unique baskets from sustainable materials such as hollowed and carved gourds grown in her own garden and embellished with antlers, vines, dried seed pods, and shells.
Other established artists attending the craft show include Marilyn Nugent, a glass bead jeweler; Charles Smith, creator of puzzles and toys for all ages; and floral artist Patricia Marshall. While meandering throughout the show, feel free to talk with the artists about their work to receive a first-hand look into their world.
Stop for a lunch break in the beautiful park of the shaded Historic Complex and enjoy the culinary creations of chef DK of Shawnee Country Club who entices patrons with pulled pork, beef brisket, and fresh tuna sandwiches. For dessert, enjoy an assortment of baked goods provided by the Village Improvement Association. A live performance by New and Used Bluegrass adds to the fun, artistic atmosphere of the day
The rain date for the Lewes Historical Society Summer Craft Fair is Sunday, July 11. Contact the Lewes Historical Society at 302-645-7670 or visit historiclewes.org for more information.