Ring in the holiday season at the Hagley Museum and Library with live performances by local choirs.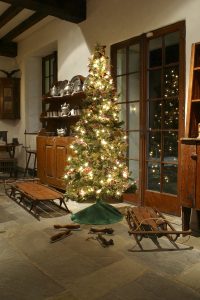 Every Saturday and Sunday throughout December, come enjoy performances by a variety of local choirs. The performances are part of the "Christmas at Hagley" festivities.
The performances include Wilmington Christian School (Dec. 4), The Boys from BVBC (Dec. 4), St. Paul's Choirs (Dec. 4), Home School Praise Choir (Dec. 4), St. Mary of the Assumption Adult Choir (Dec. 5), Zion Lutheran Church Choir (Dec. 11), Ursuline Academy Chapel Choir Singers (Dec. 11), St. Mark's High School (Dec. 11), Jubilate Deo from BVBC (Dec. 11), Centreville Singers (Dec. 12), Wilmington Children's Chorus (Dec. 18), Cab Calloway School of the Arts (Dec. 18), Concord Christian Academy Singers (Dec. 18), Thomas McKean High School (Dec. 18) and Madrigals of Concord High School (Dec. 19).
Admission is $11 for adults, $9 for students and senior citizens, $4 for children ages 6 through 14 and free for children 5 and under. Please visit www.hagley.org or call 302.658.2400 for more information about times and locations.