Become an expert on the history of hot jazz, characterized by improvised solos around melodic structure, and the artists whose passions still influence the musicians of today.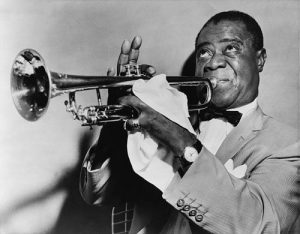 The Delaware Art Museum hosts a Jazz Lecture series in honor of the late Dr. Alfred Appel Jr., who authored a range of books focusing on modern art and jazz during his 35-year career as an English professor at Northwestern University.
The series begins with an inauguration by noted jazz critic and author Gary Giddins. His lecture, Louis Armstrong & Bing Crosby: The Foundation and Mainstreaming of a New American Music, will focus on the unique friendship and admiration between one of the most influential jazz singers in American popular music and the vocalist who recognized the power of his innovations. During this presentation, Giddins will discuss their influence on one another, their unusual friendship, and the degree to which they defined jazz and popular music from the 1920s through the 1970s.
Admission to the lecture is free but registration is required. For more information, call 302.571.9590 or 866.232.3714 or visit www.delart.org.