Enjoy a fascinating talk by renowned architect John Milner, FAIA, about the remarkable collection of 18th-century stone and brick residences throughout the Brandywine Valley.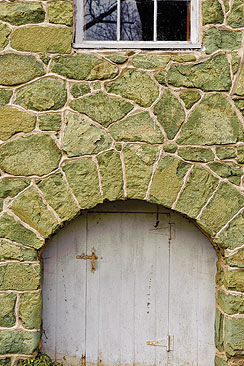 These vernacular buildings have provided inspiration for his design of new homes in the context of the region's unique and wonderful landscape. Milner has devoted his career to the preservation and restoration of historic buildings and the design of new buildings that are inspired by his extensive knowledge of historic precedent and often respond to sensitive environmental contexts. The work of his Chadds Ford firm, John Milner Architects, regularly appears in national publications.
In addition to his professional practice, Milner has for 30 years been an Adjunct Professor of Architecture in the University of Pennsylvania's Graduate School of Design, receiving the Perkins Award for Distinguished Teaching in 2007. He was selected by the National Endowment for the Arts and the General Services Administration to serve as a National Peer Architect for the review of designs for major new federal buildings. Milner is a past Chairman of the Historic Preservation Board of the Pennsylvania Historical and Museum Commission.
Galleries and the museum shop will be open at 6pm. Light refreshments will be provided with a complimentary glass of wine until the lecture begins. Coffee and dessert will be served following the lecture. Tickets are $25 per person, and are available by calling 610.388.8326. Proceeds benefit the Museum Volunteers? Art Purchase Fun.