The Biggs Museum of American Art reinstates the Miniature Marvels Collection presenting Barbara Merrell's assortment of Handmade Dollhouses, just in time for the holiday season.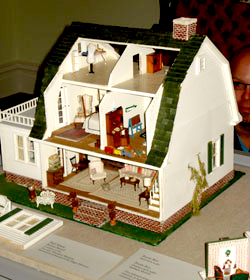 Since reconstruction of the first floor, the museum stored the collection away for safe keeping. These dollhouses are noted for the immense amount of realistic detail at such a small scale. Come see the miniature toy shop, grade school, holiday craft shop, quaint bungalows, and more.
For more information on this event or the museum visit biggsmuseum.org or contact Stephanie Fitzpatrick at 302.674.2111, ext. 105 or sfitzpatrick@biggsmuseum.org.